Aug 06 2008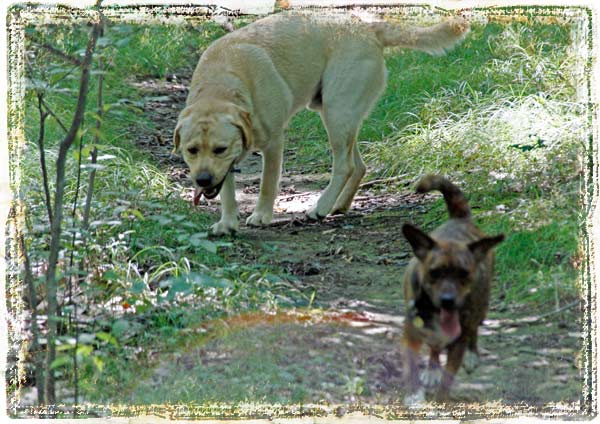 A long hike on a beautiful summer day…You can click on the thumbnails to enlarge the image or click on the large image below to advance to the next image, or click on "Play Slideshow"
Two videos of Riley and Petey playing with a stick at the McMillan Reservoir:
2 Responses to "Riley and Petey at Ramapo Reservation–August 6, 2008"
#

steph

on 07 Aug 2008 at 1:39 pm

They're so cute 🙂 Too bad Riley is way too strong for Petey, all he can do is yap!

#

Suzi

on 07 Aug 2008 at 11:23 pm

Loved the "tug of war" with the stick and Peteys sound effects! Grrrrrrrrrrrr!