Sep 03 2008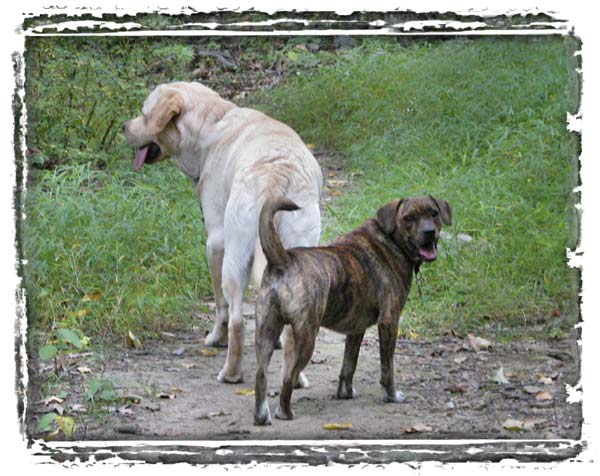 Summer weather returns on today's hike…You can click on the thumbnails to enlarge the image or click on the large image below to advance to the next image, or click on "Play Slideshow"
Riley cools off in the McMillan Reservoir:
Riley and Petey run through the woods:
One Response to "Riley and Petey at Ramapo Reservation–September 3, 2008"
#

Suzi

on 07 Sep 2008 at 7:28 pm

Handsome snap shots of the "boys" and that frog. Riley looks sooooo comfy in the first video with his swimming buddy. Petey is going deeper into the water now…go Petey!