Jan 04 2017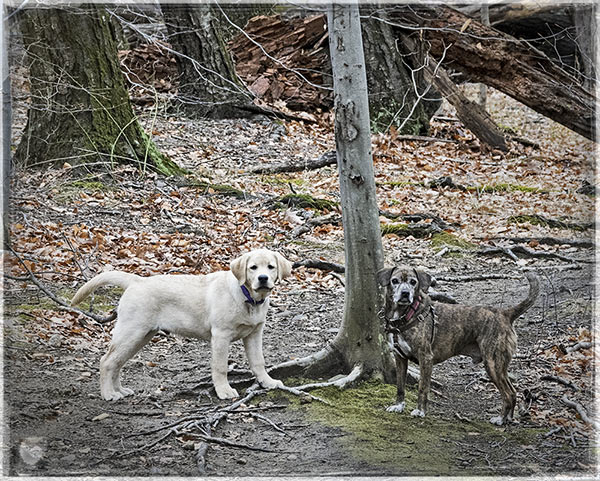 First hike of the new year, Happy New Year…You can click on the thumbnails, or the arrows on either side of the row of thumbnails to enlarge the image, or click on the large image below to advance to the next image, or click on "Play Slideshow", there are 24 images…
Samson and Petey in the woods:
3 Responses to "Samson and Petey at Ramapo Reservation–January 4, 2017"
#

Angela Baris

on 04 Jan 2017 at 7:31 pm

Samson has tremendous bone structure. What is he weighing? Bojangles is 57 pounds now. Samson looks great!
Happy New Year.
Angela

#

Deb

on 04 Jan 2017 at 8:13 pm

Those two…too cute!! 🐾🐾

#

Me

on 04 Jan 2017 at 8:49 pm

Love the photo of Samson jumping the log and the one with a reflection. Also Petey in the marsh.