Jul 29 2005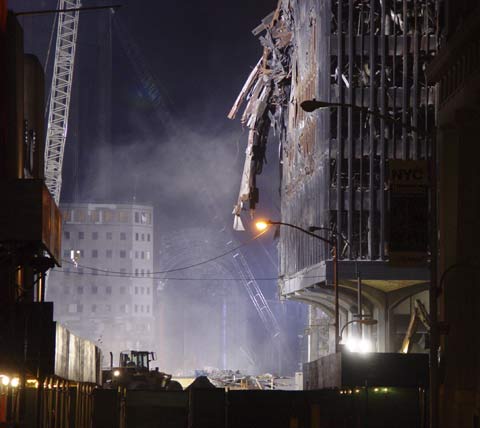 Somber—A sad reminder of what the world has become…this image was taken soon after 9/11 in lower Manhattan of some of the destruction…
I have a gallery of images from the aftermath here.
2 Responses to "The Aftermath"
#

Ken White

on 29 Jul 2005 at 4:32 pm

This is a powerful, somber, and sobering image. Some images elicit a strong physical and emotional response in the viewer. This one has that effect on me.

What Ken said. I still can't look at some photographs of that event without feeling exactly as I did then. This is one of those photos.