Aug 24 2005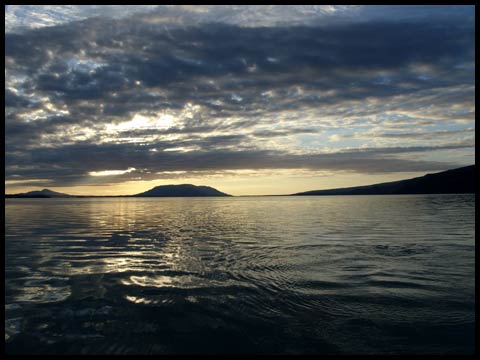 Weather—I took this photograph on a recent trip to Katmai National Park in Alaska…The clouds and reflections were quite awsome as the day transitioned into evening.
2 Responses to "Weather on Naknek Lake"
i love the neverending effect that the water gives.

i love the ripples in the water … they give the photo movement … Great Photo.