Dec 03 2008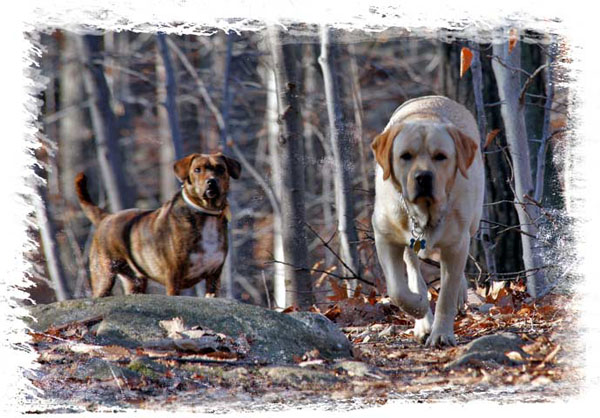 A red-tailed hawk, a thin coating of ice on the Reservoir, and winter is approaching…there are 27 images below, you can use the mouse wheel to view the thumbnails. The easiest way to view all the images enlarged is to click on the first image and then use your right arrow key to advance to the next image.
Riley in the icy water at the McMillan Reservoir:
2 Responses to "Riley and Petey at Ramapo Reservation–December 3, 2008"
#

Suzi

on 05 Dec 2008 at 12:05 am

Great pictures of the boys, you really captured the day in their happy faces. Nice shot of the hawk. Riley was going in that reservoir ICE or not!

#

Rich Bernstein

on 29 Dec 2008 at 2:42 am

Labs are impervious to cold water! I need to get my two labs up there. I have been pretty negative on going up there with so many hikers who are scared of dogs (not to mention the constant threat of a ticket). Waking my labs on a leash is anti-thetical to having a field dog. Now that the trail is kind of icy, maybe now is a good time. I need to buy a new set of Yak Tracks!