Jun 16 2021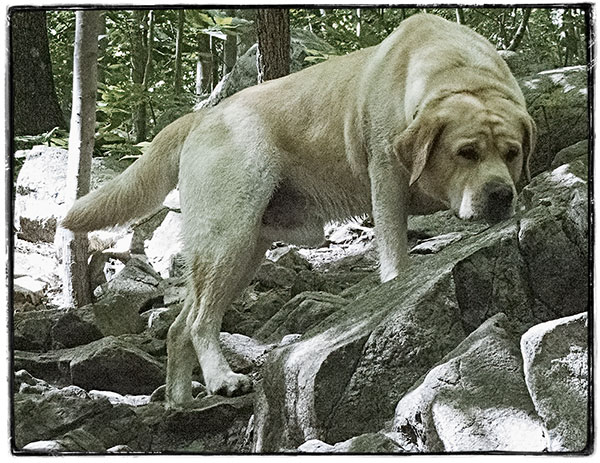 The largest spider I have encountered in this part of the world…You can click on the thumbnails, or the arrows on either side of the row of thumbnails to enlarge the image, or click on the large image below to advance to the next image, or click on "Play Slideshow", there are 11 images…
3 Responses to "Samson and Petey at Ramapo Reservation–June 16, 2021"
#

Angela Baris

on 16 Jun 2021 at 11:36 pm

Joel:
Bo had his surgery and is doing well. He is a good boy and is cooperating with the cone of shame, all the meds etc. stitches come out Tuesday. Can't wait.
That spider is awesome. Glad that Samson did not encounter it!
Thanks for sharing.
Angela

#

Deb

on 17 Jun 2021 at 7:11 am

Hi Sampson and Petey❣️
Wow, how large was the spider, hard to tell from the pic…🕷📏

#

Steph

on 17 Jun 2021 at 8:18 am

Yikes big spider!!